The aim of the JAIN Challenge is to gather as much knowledge as possible about promising assistive technology in dementia. JAIN sees healthcare technology as a tool to combat the negative impact of dementia and memory loss.
The JAIN Challenge is a biennial competition for developed technical products and services based on artificial intelligence, which support the quality of life and self-reliance of people with dementia and their carers and reduce the workload for professionals, relatives and carer. Prof. Erik Scherder, Prof. Catholijn Jonker, Prof. Dick Swaab and Marco Blom (Alzheimer Netherlands) were participating in the national JAIN challenge.
The first national JAIN challenge was organized in the spring of 2021 and the World JAIN challenge will follow in March 2022. See our YouTube Channel.
The winners of the JAIN Challenge were announced on Wednesday 28 April 2021. TOOLOBA RMBR won in the 'Prototype' category. In the 'Market-ready product' category, 123Familie, took home the prize.
By subscribing at JAIN you will be kept up to date with valuable JAIN content and you can track virtual events. More: on LinkedIn
Impressions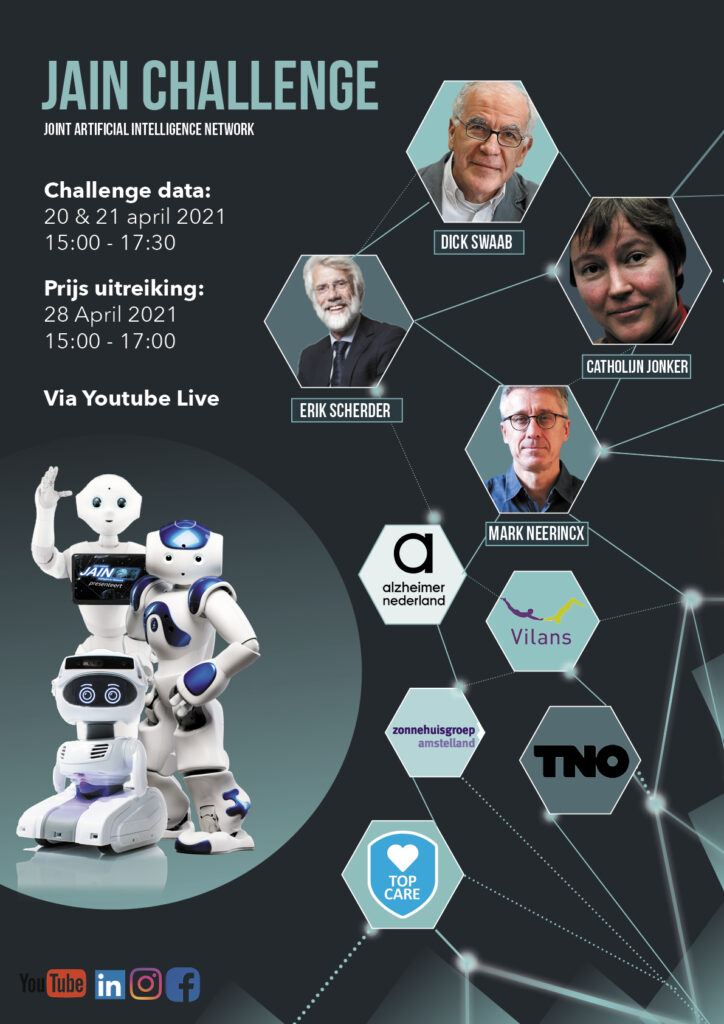 Program (Nationale) JAIN Challenge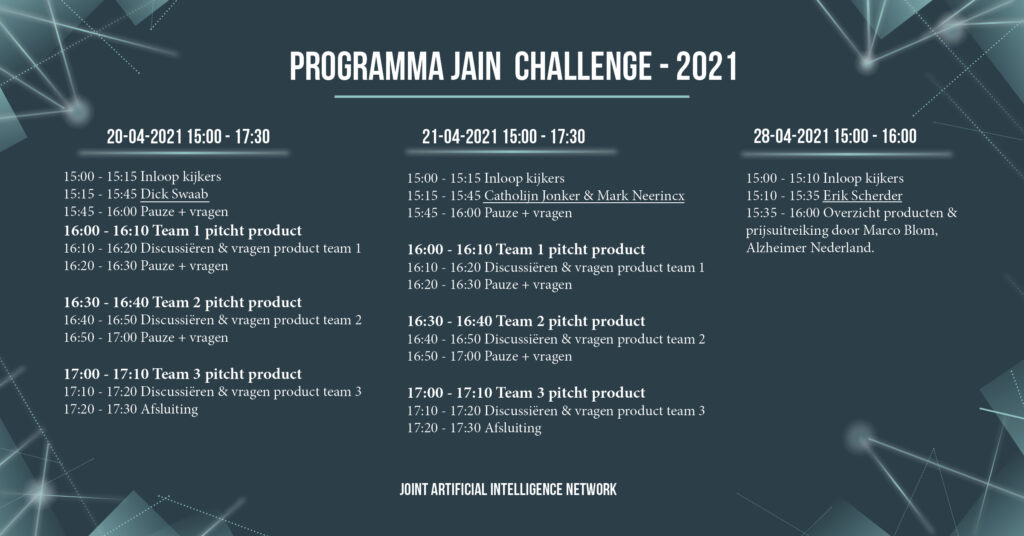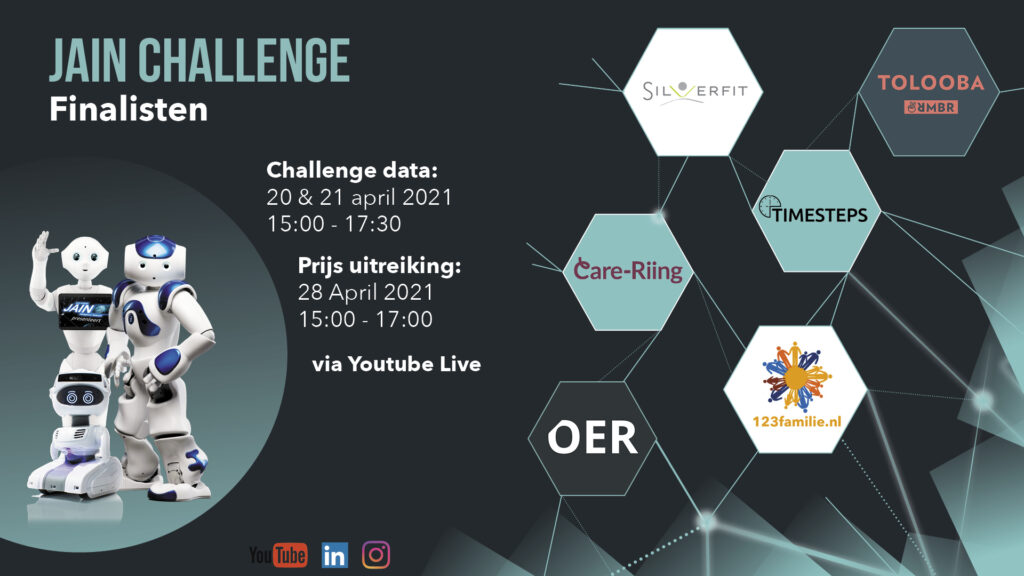 Partners